Arsenal coach Arsene Wenger has been linked with a move for talented Borussia Dortmund midfielder Ilkay Gundogan who would break the transfer fee record if he joins the Gunners.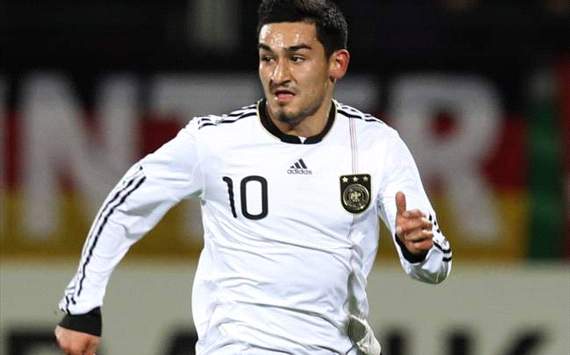 After a couple great seasons financially, the Arsenal board has finally given the coach some funds to spend on players with a sum of around £70million reportedly being handed down for players this summer.
Along with Illkay Gundogan, other names which Arsenal are vying to sign include Bayer Leverkusen's Lars Bender and Real Madrid striker Gonzalo Higuain.
These signings if they are to happen, signal a sign of intent to other Premier League clubs that Arsenal want to be serious contenders for the title instead of being just around the top 4.
Gundogan's fine form for Dortmund are to blame for his £20million price tag with the English side not the only team who are interested.
Real Madrid and Barcelona are believed to be keen on the 22-year old with Real Madrid seeking to find a replacement for the aging and soon to be out-of-contract Xabi Alonso.
The young midfielder would prefer a move to England over Spain but the fact that Dortmund have already lost Mario Gotze to Bayern Munich may mean that he will be harder to pry away from the club.