Spainish giants Real Madrid have have agreed to a €6million deal to sign Sao Paulo midfielder Casemiro after he spent the season on loan at the club according to skysports.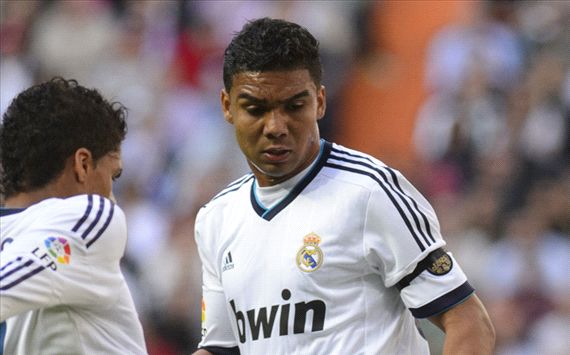 Casemiro spent this season at the Bernabeu playing for the Castilla and after 15 appearances in the Segunda league and 1 appearance for Real Madrid's first team where he played the full 90 minutes against Betis.
The 21 year old has shown some real promise and now Real Madrid will exercise their right to buy the midfielder on a permanent deal.
A club statement read: "Real Madrid C.F. have used their purchase option to buy Carlos Henrique 'Casemiro' and as a result he will be a first team player at the club for the next four seasons."
He will become Real Madrid's second signing of the Summer with former player Dani Carvajal re-joining from Bayer Leverkusen.