Atalanta fullback Federico Peluso is on the verge of joining Juventus on a six-month loan with an option to purchase fully at the end of the season.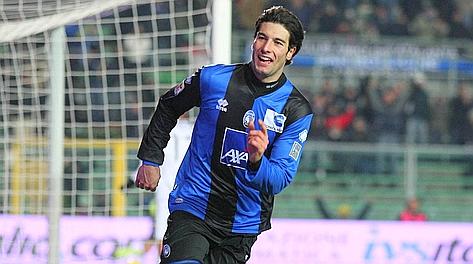 The loan deal is set to initially cost the Bianconeri €1 million with an additional four million to make the signing permanent for the 28 year old.
Despite interest from several other clubs, most notably AC Milan and Napoli, Juventus are still sitting in pole position, according to Atalanta general director Pierpaolo Marino.
"Peluso is wanted by various clubs, but we have given priority to Juventus as they have been following him for some time," Marino said.
Juventus had been linked with Peluso as early as last summer when the current Serie A leaders were in the market for a defender.
Instead, Juventus opted for Lucio on a free transfer, however, the Brazilian recently rescinded his contract with the club in order to play in his native country.
Coupled with the long-term injury to Giorgio Chiellini and Kwadwo Asamoah going on Africa Cup of Nations duty, the Turin club were in need of defensive cover.
Peluso enjoyed a breakout year in Bergamo last year and has continued that good form into this season as well in addition to becoming a part of the national team set up featuring in some of the World Cup qualifiers late last season.