Liverpool FC boss Brenden Rodgers is contemplating a move for Udinese star Luis Muriel should Luis Suarez make his increasingly likely transfer to Real Madrid.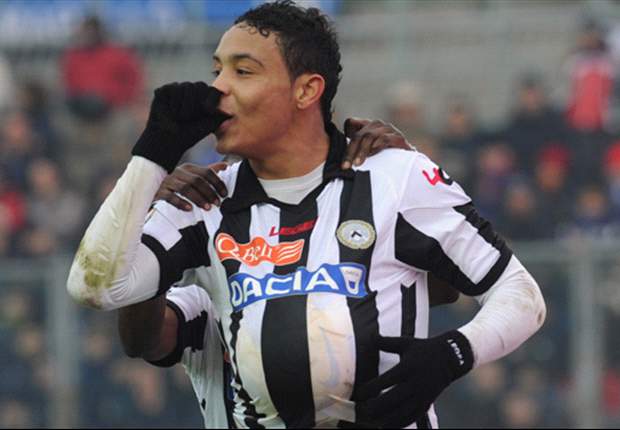 With Luis Suarez beginning to warm towards a reported €47million deal, Liverpool are now already searching for replacements after last year's episode where no one was brought in for Andy Carroll who went out on loan to West Ham.
Liverpool are eyeing a number of stars but Luis Muriel remains one of the top targets with his youth and playing style suiting Liverpool's new era under Rodgers.
The Udinese star has a slow start to the season but the Colombian international returned from a thigh injury full of fight with 11 goals and 3 assists from just 22 appearances.
It appears that the signing of Celta Vigo star Iago Aspas is an unrelated topic with the forward brought in to beef up the attack.
In other Liverpool news, the Reds are now back in the race to sign Tottenham Hotspur target David Villa who is also subject to being the replacement for Suarez.