Bayern Munich have sold promising young star Emre Can to Bundesliga rivals Bayer Leverkusen but have included a buy-back clause in the German under-21 international's contract.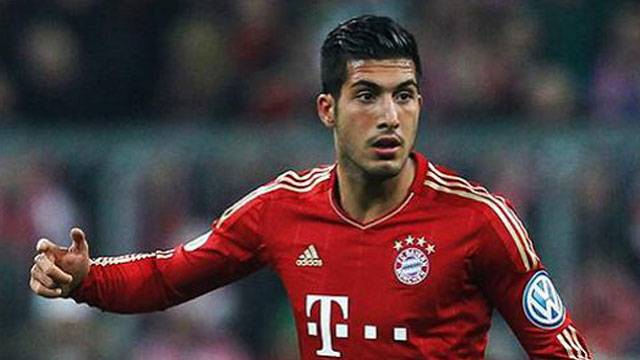 The 19 year-old German who has a Turkish background was finding it hard to break into the first team at the Allianz Arena, but now has penned a 4 year-deal with Bayer for an undisclosed fee.
"Bayer Leverkusen are one of the top teams in the Bundesliga and play in the Champions League as well. I want to play my part in helping the team to success in each competition they compete in for the years to come." Can spoke about his move away from Bayern.
If Can is able to become the much hyped player that everyone wants him to be, then it's likely that he'll return to Munich as he now has a buy-back clause in his contract for a set fee at some point in time.
"Emre Can is one of the biggest talents in German football. We've taken this step to ensure that he gains sufficient match practice, as we've done in the past with the likes of Toni Kroos at Leverkusen, Lahm at Stuttgart and David Alaba at Hoffenheim," Rummenigge commented on the move.
Can notched up 4 appearances in the Bundesliga last season and if he stayed, gaining match experience would have gotten a bit harder with Thiago Alcantara now at the club.